Which Plastics are Safe for Food Storage?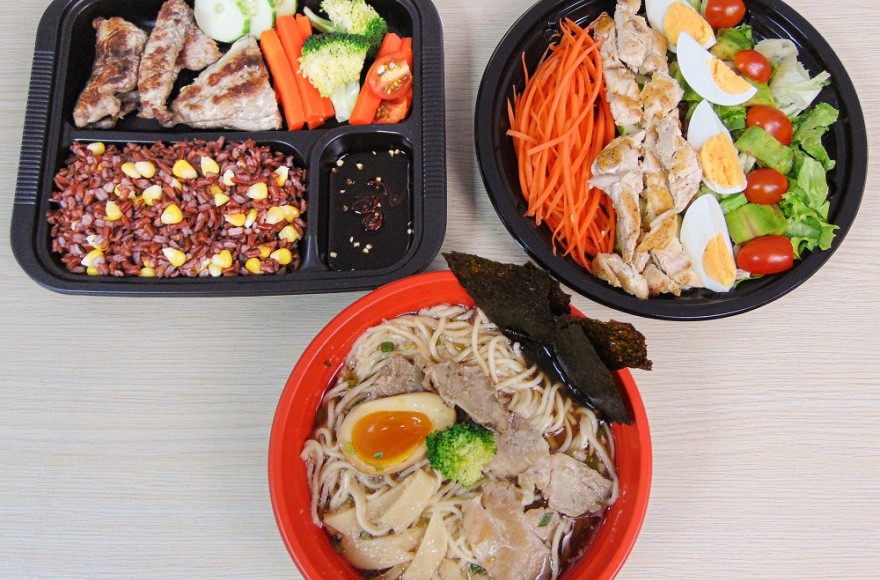 There are 7 types of plastic being circulated on the market that vary in their chemical composition, purpose, recyclability, and hazardous nature. 
Polyethylene terephthalate (PET, PETE)
This is the most commonly used plastic for mineral water bottles. The reason is probably the economy at the production stage, as well as the high recyclability of this plastic. In addition to mineral water bottles, PET is also often used as purified water bottles, cooking oil bottles, soft drinks bottles, juice bottles, sometimes dishwashing liquid bottles.
PET resin is chemically quite stable at room temperature however, at high temperature, PET is not stable and may give off some aldehydes and leach antimony. Should only be used for a short time (about less than 10 days) and then replace the new bottle. Do not use PET plastic for storing hot foods, or in the microwave.
High-density polyethylene, Low Density Polyethylene, Polypropylene
High-density polyethylene (HDPE), Low Density Polyethylene (LDPE), Polypropylene (PP) are three types of plastic with almost similar structure, only differing in physical strength.
HDPE plastic is a plastic with a high density of polyethylene and is considered safe for food storage. HDPE resin has a high mechanical strength, is almost chemically inert, can withstand high temperatures (120 degrees C for a short time, or 110 degrees C for a long time). Therefore, HDPE plastic is often used as a baby bottle, medicine box, laundry detergent bottle, floor cleaner, bleach, shampoo, shower gel…However, for safe use, you should not discard it. microwave, avoid containing foods that are too hot (over 110 degrees C) or / and high in fat such as porridge, broth (broth) of vermicelli, noodles, and pho, unless they are specially designed for hot food storage.

LDPE plastic is a plastic with a low density of polyethylene. It is often used to make plastic grocery bags, food wrapping paper…This is chemically inert plastic, but a bit less physical than HDPE, can withstand 95 degrees C in time short time, or 80 degrees C for the long time. Therefore, if choosing plastic food bags, LDPE plastic bags are also a good choice.

Polypropylene (PP) is a plastic with a structure similar to two types of PE (LDPE and HDPE), and similar physical resistance and chemical inertness. The least durable PP has a melting point of about 130 degrees Celsius. Therefore, it is only suitable for storing foods up to about 110-120 degrees Celsius. PP plastic products are often found as specialized containers. food, plastic furniture, some kinds of plastic bags, plastic cups, plastic knives, plastic spoons…
Polyvinyl Chloride (PVC)
PVC is the third most widely used synthetic resin, after polyethylene and polypropylene. This versatile plastic can be either hard or flexible, depending on the additive added. It is commonly used in the manufacture of pill blisters, bed sheets, food-free bottles, cards (bank cards, chip cards), and the product of particular interest is baby toys and wrap, also known as glass bags, cellophane…Therefore, PVC is also considered as the plastic that should not be best for food.
4. Polystyrene
When combined with various colorants, additives or other plastics, polystyrene is used to make a variety of products including appliances, electronics, automobile parts, toys, gardening pots and equipment and more.
As a hard, solid plastic, it is often used in products that require clarity, such as food packaging and laboratory equipment.
Polystyrene also is made into a foam material, called expanded polystyrene (EPS) or extruded polystyrene (XPS), which is valued for its insulating and cushioning properties.
Food packaging contains substances that can "migrate" in very tiny amounts to foods or beverages. The FDA strictly regulates food packaging materials, including polystyrene, to be determine that the amount of substances that may migrate is safe.
5.Other plastics
Other types of plastic 6 types above are affixed with grade 7. In which, Polycarbonate plastic is the most concerned. This is the type of plastic commonly used to make water tanks (especially the 20-liter barrel), suitcases, phone cases, CD cases, plastic sheets…
Many studies show that bisphenol A, a constituent of this resin, is the most leaching-free hormone pseudo-hormone in the water contained in polycarbonates, however all of these leaching hormones, including bisphenol A, which are all below the US standard oral safe level. Therefore, to store food you should not use this material.
In short, to choose food-safe plastic, we should only use bottles bearing the symbols HDPE, LDPE, PP and PET. The remaining types of PS, PVC & other plastic (# 7) are not preferred when used as food containers.
Plastic food containers manufactured by GTS always meet standards  on Food Safety and Hygiene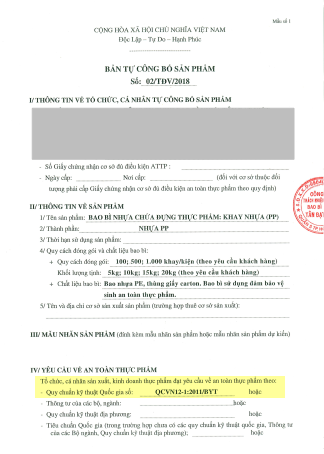 *Our Shopee shop link:
Plastic bowl: https://g2.by/ERya
Plastic dish : https://g2.by/2Ats
→ Contact us for our Wholesale Prices 
In addition, GTS also provides several other Japanese domestic products:
Stationery : https://shopee.vn/gts.bungu
GLOBAL TRADING  SUPPORT CO., LTD
2nd floor, Van Thanh office building – 602/27 Dien Bien Phu Street, Ward 22, Binh Thanh District, Ho Chi Minh City
Hotline: 0765.428.407 or Zalo : 0909628255 (Ms. Yen)
Hey, like this? Why not share it with a buddy?
COPYRIGHT © GLOBAL TRADING SUPPORT CO., LTD. ALL RIGHTS RESERVED